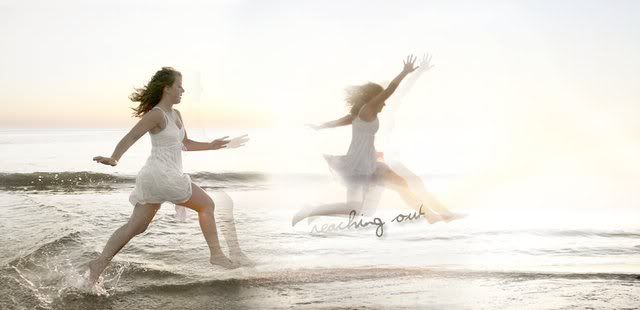 ♥ karEn ♥
she is that gal
the gal yOu hatE
the gal yOu lOve


♥ frens

*Alain
*Norln
*Justine
*aNnE
*hUlxlaN
*kEnnEth
*Chun Meng
*CuYan
*RyaN
*Weilie
*aDalEnE
*vErOnlca
*LawrEncE
*Spal2da
*JasmlnE
*swEet quOtEs


♥ Instagram

View Me on Instagram

Guests
tagboard

♥ archleV3
June 2005
July 2005
August 2005
September 2005
October 2005
November 2005
December 2005
January 2006
February 2006
March 2006
April 2006
May 2006
June 2006
July 2006
August 2006
September 2006
October 2006
November 2006
December 2006
January 2007
February 2007
March 2007
April 2007
May 2007
June 2007
July 2007
August 2007
September 2007
October 2007
November 2007
December 2007
January 2008
February 2008
March 2008
April 2008
May 2008
June 2008
July 2008
August 2008
September 2008
October 2008
November 2008
December 2008
January 2009
February 2009
March 2009
April 2009
May 2009
June 2009
July 2009
August 2009
September 2009
October 2009
November 2009
December 2009
January 2010
February 2010
March 2010
April 2010
May 2010
June 2010
July 2010
August 2010
September 2010
October 2010
November 2010
December 2010
January 2011
February 2011
March 2011
April 2011
May 2011
June 2011
July 2011
August 2011
September 2011
October 2011
November 2011
December 2011
January 2012
February 2012
March 2012
April 2012
May 2012
June 2012
July 2012
August 2012
September 2012
October 2012
November 2012
December 2012
January 2013
February 2013
March 2013
April 2013
May 2013
June 2013
July 2013
August 2013
September 2013
October 2013
November 2013
December 2013
January 2014
February 2014
March 2014
April 2014
May 2014
June 2014
August 2014
September 2014
December 2014
January 2015
February 2015
March 2015
May 2015
August 2015
September 2015
October 2015
November 2015
December 2015
January 2016
February 2016
March 2016
April 2016
May 2016
June 2016
August 2016
September 2016
December 2016
January 2017
February 2017
April 2017
July 2017
October 2017
November 2017
December 2017
credits.
* Saturday, December 30, 2017 *
Time is perhaps life's greatest teacher ~
Here we are passing through another year with our eyes blindfolded ~
Being thankful for growing older. Because not everyones gets this opportunity ~
Aging with a good health and grace is a rare and beautiful gift ~
Being thankful for everything i have done or who i met in 2017.
i have learn that sometimes the people i'm close to or want most are the one we are best without ~
i have learn to walk away from the relationships that aren't what i want them to be and
understand that they never will be no matter how hard we both try ~
i have learn that i didn't deserve the pain i endured tho i'm partly responsible for it ~
i have learn that if someone wants to be with me, they will make it happen ~
i must learn to stop dwelling in the past because it kills me ~
i have learn that sometimes it's better to just go home alone ~
i have learn that when red flags are waving, i should't ignore and trust myself a little more ~
i have learn not to give all right off the hat because not everyone deserves my best ~
i have learn that if you want others to respect me, i have to start respecting other first ~
i'm glad to have make a few europe and asia trip in 2017 ~
US, KL, Slovenia, Croatia, Budapest, HK, London ~
Cheers to more trip in 2018 ~
thank you 2017 for giving me another new meaning in life ~
2018, i will teach myself to be kinder than the day before.
A bit kinder to everybody else and also a little bit kinder to myself ~
i will keep on smiling ~
* Saturday, December 23, 2017 *
* Wednesday, November 15, 2017 *
后来的我们
作曲:怪兽
也开始有个人 为你守护着
我该心安或是 心痛呢
其实我的日子 也还可以呢
除了回忆肆虐 的某些时刻
庆幸还有眼泪 冲淡苦涩
它们都有我 细心收藏着
也许你还记得 也许你都忘了
也不是那麽 重要了
那就是 后来的我 最想的
后来的我们 依然走着
只是不再并肩了
朝各自的人生 追寻了
也要让 后来人生 精彩著
后来的我们 我期待着
泪水中能看到 你真的 自由了
回忆我们共同 走过的曲折
是那些带我们 来到了这一刻
让珍贵的人生 有失有得
就这么朝着 未来前进了
有再多的不舍 也要狠心割舍
别回头看我 亲爱的
那就是 后来的我 最想的
后来的我们 依然走着
只是不再并肩了
朝各自的人生 追寻了
也要让 后来人生 精彩著
后来的我们 我期待着
泪水中能看到 你真的 幸福快乐
在那里 另一个我 微笑着
另一个我们 还深爱着
代替我们永恒著
如果能这么想 就够了
也要让 后来人生 值得
后来的我们 我期待着
泪水中能看到 你真的 自由了
* Sunday, October 15, 2017 *
Thank you for sacrifing the small amount of time
that we do spend together feel worthwhile.
Thank you for giving me memories that will last a lifetime.
* Thursday, July 06, 2017 *
Often described as the "Little Paris of Middle Europe"!
The capital of Hungary with a city view that took my breath away instantly.
The local currency is Hungarian Florint hence you have to change to euros before
changing to florint in Budapest itself.
Put on a pair of comfortable shoes and they will take you to the city full of wonders.
First stop, the bridge that separate Buda & Pest. Chain Bridge is part of the UNESCO World Heritage Sites and is the number one and most used symbol of Budapest.

At the time of its construction, the Chain Bridge was the suspension bridge with the second-largest span in the world.
I was amazed by the history of the stone lion statue and read up on it that the sculptor had killed himself due to the rumours that the lion statue has no tongue.
Crossing over to the Buda side.
Buda sits on rolling hills while pest expands into wide boulevards.
Walking uphill and i came to this famous landmark in the district known as
Matthias Church
, which is one of the finest churches in Budapest, and the most unique churches in Europe founded by the first Hungarian king.
Its exterior is added with a Gothic style that differentiates it from other church.
While it has a breathtaking interior with colours inspired by orientalist and romantic historicist.
The graceful architecture embracing wall paintings of the majestic building leave me speechless & enjoying every part of this church.
Including in the tickets is climbing the Gothic tower just right beside the church. 78m high with 200 steps up to 48m for the paranomic view magnificent views across the Danube was worth it.
Well-known for the wonderful panoramic views it provides of the city of Budapest, the castle-like Fisherman's Bastion was built in 1905, mainly for decorative purposes.
The bastion is located right behind the Matthias Church in the Castle District. It has one of the most instagrama-able lookout terrace and balconies.
The bastion is made up of seven towers - each one symbolizing one of the seven Magyar tribes that, in 896, settled in the area now known as Hungary. The structure looks straight out of some fairy-tale and conjures up thoughts of Cinderella or Sleeping Beauty. Still, it seems to be in sync with the style of the Church of Our Lady and nicely complements the church, which was the intention of the architect. A monumental double stairway, decorated with reliefs of coats-of-arms and various motifs, connects the bastion with the streets below.
Walking back towards the Buda Castle just right in front of the Chain Bridge.
The imposing Buda Castle overlooks the city from its elevated position atop Várhegy (Castle Hill), rising 48m above the Danube. The castle has had a tumultuous history that reflects the ups and downs of Hungary's fortunes.
I did not enter into the museum, just hanging outside as there are many different lookout points at the top that give different vantage points where you can see Parliament and St. Stephan's Basilica, as well as nice views of the city.
Back at Pest Side
Located just on the left near the danude river bank of the Chain bridge after walking back from the buda side, its not hard to spot this site and the crowd there.
Budapest has a lot of history and many historical sites to see, and this is one of them.
The Shoes on the Danube Bank is a memorial in Budapest, Hungary. It is to honor the people (mainly Budapest Jews) who were killed by fascist Arrow Cross militiamen in Budapest during WW II. They were ordered to take off their shoes, force to strip naked facing the river and were shot at the edge of the water so that their bodies fell into the river and were carried away. It represents their shoes left behind on the bank.
Hence,
these 60 pairs of rusted period shoes cast out of iron. Different sizes and styles reflect how nobody was spared from the brutality of the Arrow Cross militia (the shoes depict children, women, businessmen, sportsmen etc)
During a visit to the shoes memorial you may see relatives lay flowers, wreathes or light candles to honour the fallen who have given their lives; whilst at night under the ethereal glow of flickering candles and the moon the sculpture presents a very different image of solitude. Take a moment to stop by these shoes and reflect on how fortunate we all are.
Took a boat ride down the danude river and the night view was really gorgeous. It was super windy and cold hence the hiding inside the cabin itself. But i promise i will be back again for this view.
* Thursday, April 13, 2017 *
* Saturday, February 18, 2017 *
人會因為什麼原因而轉變???
人.都會改變...
只是變好或變壞...
* Sunday, January 22, 2017 *
her body, her mind, her self was not her own.
Where she felt disjointed, ripped from her self, safety, and sanity.
It was a moment, an experience, a something where her trust was smashed, h
er worth was gone and all there was was pain.
A girl who has lived through trauma is the girl who was pushed into the
deep end of the pool when she didn't know how to swim,
but somehow found her way to the ledge anyway.
She walked through a forest fire and didn't succumb to the smoke,
but dealt with the burns and made it out in spite of the flames.
She found herself in free fall but refused to break upon impact.
She survived. She did.
But the thing about trauma, is that even when it is over it never really goes away.
And sometimes trauma is loud. Sometimes it's the monster banging at the
windows and screaming gutturally and demonically inside of nightmares.
It's nails on a chalkboard and an earthquake that rattles everyone's floors.
It smashes everything in its wake and forces, no, demands that everyone acknowledge
its terrible, terrible presence. She won't have any choice but to sit with
hands clapped over her ears making sounds that are barely human because
she just wants everything to stop and it won't.
But other times, trauma is quiet. It's sneaky.
It's the feeling that she is being watched or that she is walking down
the street with the word 'victim' painted on her forehead in red and
everyone is privy to her secrets. It's the nagging fear that if she goes
to sleep her dreams will be anything but restful. It's the little whisper saying,
"You will never be whole again," that itches its way into the back of her mind
and repeats over, and over, and over. And you won't even see it because she
convinces herself that she is the only one who knows that it is there.
It's the feeling that she is a 100,000 piece puzzle of black and grey and everyone staring at the mess realizes that putting her back together is simply not worth the effort.
So when you love a girl who's gone through trauma, you're saying that you see
the worth in helping her bandage the wounds. You're saying that you see the worth
someone else tried to bury. You're saying you are not afraid of the bad days and
you see the beauty in the good days. You're saying that a lot of things may scare you,
but trauma isn't one of them.
When you love a girl who's battled trauma, you're really saying,
"Love, let me help you heal because I believe you can."
Loving girl who has managed to make it to the other side of a traumatic experience
is like deciding to restore an abandoned house. She has the framework and the
good bones, but you may need to spackle holes someone else left behind on the the walls.
She has the the makings for beautiful, light-filled windows, but you'll need to
replace a few of the cracked panes with new glass. She has the door frame, she just needs a door.
She'll make a lovely home one day, but there needs some care in order to make a space
where both of you can fit.


See, loving a girl with trauma in her history is not some choose your own adventure
or some level in a game you need to beat. It takes time, it take patience.
It's not something you 'win at' it's something you deal with day by day.
It takes a level of commitment because reality is, loving her is not simple.
She is inherently complicated. She is stained with memories she wishes she did
not have but that she will never be rid of. She is pieced together and the stitching
may be tighter in some spots than others so you have to be careful to not unravel
her with one careless tug.
But she is brave. And she is strong.
And when she realizes that you are choosing to love her, and not hurt her, she will love you back with the same kind of tenacity that it took to walk through fire.
And she will hold out her palm and show you the burn marks and instead of apologizing for bothering you with their appearance, she'll trust you to hold her hand anyway
* Saturday, December 31, 2016 *
Another year is passing thur,
living in a time where many of us are obsess and worry about the future.
Elbowing and racing each other to see who can get there better and faster.
Sometimes without even asking ourselves if "this is the pathway that i'm heading towards"
but no matter what turns out to be
i am thankful for the nights that turned into mornings,
lungs that turned healthy,
friends that turned into foe,
strangers that turned into friends,
dreams that turned into reality,
"For last year's words belong to last year's language
And next year's words await another voice."
* Tuesday, December 13, 2016 *
omg...its collecting dust here ~
im so so so busy!
just back from my HMDP 1 month ago!
hopefully can blog about it soon before i fly again =)
im missing japan so much now ~
* Sunday, September 04, 2016 *
* Saturday, September 03, 2016 *
how much do we remember from the songs that we heard?
how much do we remember from the people that we've hurt?
how much do we remember from the hands that we held?
and how much from the beliefs we upheld?

how much do we remember from the secrets that we told?
how much do we remember from the heroes we extolled?
how much do we remember from the letters that we wrote?
and how much from the poems we learnt by rote?

how much will we remember from the things now we decry?
and how much from the news that make us cry?

sometimes i just can't remember
all the things we did together
the wind, the dust, the mornings will remain

but they're never gonna be the same again
and my life could never be the same again
* Friday, August 26, 2016 *
On this day 26th Aug 2016,
Thank you for all the contributions that you have done
Mr Nathan, you'll be miss!
* Monday, August 01, 2016 *

Stepping into my 9th year of nursing!
Tho it has never been easy ~
Because i believe some of life's best lessons are learned at the worst times.
and from then, i just get stronger ~


No book,
no college,
no lecturer,
has ever taught us
the love,
the compassion
and the willingness to give
herself to others ~
Once a nurse, always a nurse!
Happy Nurse's Day to my fellow Nurses!!!

* Wednesday, June 29, 2016 *
Located at the southern tip of Taiwan. According to the locals, Kenting is still a country side area.
Summer holidays with white sandy beach, blue blue sky, beautiful corals &
fresh seafood with the super crowded street food when the night hits ~
Decided to book a tour the next day to travel around Kenting ~
First Stop, Kenting National Park ~
Straddling Taiwan's southern tip and bounded by sea on three sides,
lured by its warm tropical climate and magnificent white-sand beaches,
the national park attracts million of visitors each year.
Didnt walk too far up as we still have a lot of places to go later ~
Standing on this 7th storey high viewing tower, facing the taiwan straits ~
About 4 km down the south of Sheding Park, on the edge of the coastal coral reefs,
a boulder stands erect in the sea. From a far, it looks like a departing sailing ship,
hence the name Sail Rock. It is composed of 18 meter-high coral
reefs that rolled down from the nearby plateau.
Sand Island (Shadao), covering an area of about 3 hectares, is a 220-meter stretch of glittering seashell beach designated as an ecological conservation zone; one cannot enter (including diving or swimming) without the permission from the Kengting National Park Headquarters.
Eluanbi Park, with its well-known lighthouse, voted as one
of the "Eight the Scenic Spots in Taiwan" covers an area of 59 hectares and has
the terrain of coral limestone. The park hosts about 240 species of plants and
also serves as the best viewing site for the large group of red-tailed shrikes
in transit. The Lighthouse is 21.4m high and equipped with a large fourth order
Fresnel lamp that has the luminosity of 1.8 million candlelight & the range of 20 nautical miles,rotating its light every 30s. Today, it is called "The Light of East Asia" because
its intensity is the most powerful among the lighthouses in Taiwan.

Facing the Pacific Ocean, the western area is comprised of the Hengchun Terrace and the coral reef cliffs, while underneath are the skirt-like coral reefs.
Long Pan is a coral limestone tableland with landscapes eroded by rainwaters.
The wide grassland is perfect for watching various beautiful scenes, such as the winding coasts, slumping cliffs, sunrises, sunsets, and shining stars.
It is the grand lanscape that nature carves!
Located aside Jia-E highway on Hengchun Peninsula was use as a
MV for Jay Chow Ulekeke song ~
Tummy was growling, hence the smell of seafood is nearby =p
We went on to Ah-Jia house, that was used to film Cape.No 7,
a 2008 taiwanese romance comedic music-drama film which won many awards.
We pop by HengChung town which is the southernmost township in Taiwan.
Hengchun is also the only urban township in the southern part of Pingtung County.
Hengchun has a land area of 136.7630 square kilometers and has a population of 30,859.
It also has some of the famous or one and only dessert store set up here.
Baisha Bay, famed for its delicate white sands, is located along the Coastal Scenic Route.
Its 40-meters-wide beach stretches for about 500m and boasts a diversity of marinetime activities.
Guanshan (Mt. Guan), also known as Gaoshanyan, is 152-meter high and the best spot for overlooking the entire Hengchun Peninsula and viewing the spectacular sunset. The whole region is formed by the uplifted coral reefs, and according to the carbon isotope dating, these reefs rise at the rate of about 5 mm per year, in other words, Guanshan was under the ocean 30,000 years ago. One could literally feel the "transformations of the world" when standing on the top of the mountain. A huge reef sits on the top of the mountain, folks called it the "flying stone" because nobody knew where it came from, yet, its unwavering status constantly provides a popular photography subject for tourists.
Till the next holiday!