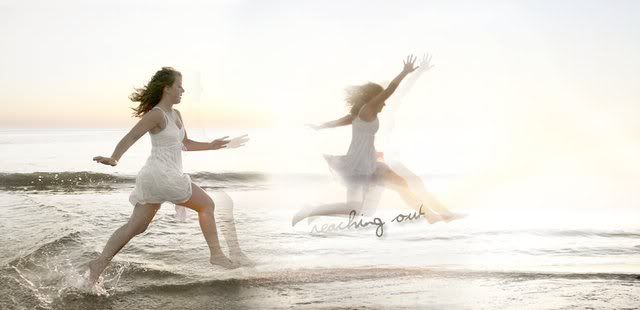 ♥ karEn ♥
she is that gal
the gal yOu hatE
the gal yOu lOve


♥ frens

*Alain
*Norln
*Justine
*aNnE
*hUlxlaN
*kEnnEth
*Chun Meng
*CuYan
*RyaN
*Weilie
*aDalEnE
*vErOnlca
*LawrEncE
*Spal2da
*JasmlnE
*swEet quOtEs


♥ Instagram

View Me on Instagram

Guests
tagboard

♥ archleV3
June 2005
July 2005
August 2005
September 2005
October 2005
November 2005
December 2005
January 2006
February 2006
March 2006
April 2006
May 2006
June 2006
July 2006
August 2006
September 2006
October 2006
November 2006
December 2006
January 2007
February 2007
March 2007
April 2007
May 2007
June 2007
July 2007
August 2007
September 2007
October 2007
November 2007
December 2007
January 2008
February 2008
March 2008
April 2008
May 2008
June 2008
July 2008
August 2008
September 2008
October 2008
November 2008
December 2008
January 2009
February 2009
March 2009
April 2009
May 2009
June 2009
July 2009
August 2009
September 2009
October 2009
November 2009
December 2009
January 2010
February 2010
March 2010
April 2010
May 2010
June 2010
July 2010
August 2010
September 2010
October 2010
November 2010
December 2010
January 2011
February 2011
March 2011
April 2011
May 2011
June 2011
July 2011
August 2011
September 2011
October 2011
November 2011
December 2011
January 2012
February 2012
March 2012
April 2012
May 2012
June 2012
July 2012
August 2012
September 2012
October 2012
November 2012
December 2012
January 2013
February 2013
March 2013
April 2013
May 2013
June 2013
July 2013
August 2013
September 2013
October 2013
November 2013
December 2013
January 2014
February 2014
March 2014
April 2014
May 2014
June 2014
August 2014
September 2014
December 2014
January 2015
February 2015
March 2015
May 2015
August 2015
September 2015
October 2015
November 2015
December 2015
January 2016
February 2016
March 2016
April 2016
May 2016
June 2016
August 2016
September 2016
December 2016
January 2017
February 2017
April 2017
July 2017
October 2017
November 2017
December 2017
credits.
* Friday, March 31, 2006 *
LESS THAN 12HRS~
i'm really panicking~

and gUess what~
i even had a drEam on driving~
eh but i forgOt what is it abOut liao~
even taking exam i'm not tat panicking!

yeah~i am!!!
and I NEED A LOT OF LUCKSSSSsssss

bE rEady tO gEt belng fOol by mE tml haa~
no wonder its gOod or bAd!!!
* Wednesday, March 29, 2006 *
CountdOwn to 3 more days to TP tEst~
i'm bOred~
nOthing tO bLog this few days~
tOday last day seEing my 96 instrutor~
haa~hopefUlly is last cOs i wanna pass mah~
i'm amazed by this thing~
find anything unusal
lala~its my name
although the pages inside are empty~
bUt at least i've a bOok pUblished with my naMe HAA~
gUess mOst of U graduates might have received tOo!
anD i can wrltE my oWn stOry oUt hee~
nice gd imagination hor hee~
* Monday, March 27, 2006 *
sometimes really~
u cannot sklp driving for too lOng~
ah bO everything will bE gOne~
anD yesh its sU*ks~
whEn u know ur TP test is cOming nearer in another 5 days time!!!
* Friday, March 24, 2006 *
last paper last eXam of final sems~
last sEating at the sch spOrts hall~
last of all of cOs~
bUt i dUn cOunt mysElf as a gradUate till i received the cEr~

bUt of cos i still have 1 mOre paper tO go in another month timE!!!
my rEpeat mOdule!!!

sometimes it doesn't mean a bad thing tO stay over another month~

its allright if my prcP is pUsh back~
cOs i'm not mentally prepareD~
1 mOre month fOr mE tO baCk uP everything!!!

its allright if i dUn get tO enjoy the same holiday as my friends~
anD i find it leSs wOrrying as i dun neEd tO save uP sO urgently,
just for the oversEas trlp with my pOly friends which is making mE panicking always whEnever its mEntion~

of cOs will fEel sad nOt being ablE tO go on an hOliday wlth thEm as oUt 'bl yE lU xin'

~what tO do,likE that lor~

tat's all fOr today~
oh tml SuperBand anyonE wanna jOin uS gO & sEe hee~
* Wednesday, March 22, 2006 *
sO is it a gOod thing tO have 'eye infection' or 'conjunctivites'?
NEITHER~

bUt i've gOt either 1 of thEm today~
sU*ks~
cOs its on my Exam day~
daMn~

allright~
its EYE INFECTION on my Left lOwer eyEliD~
perhaps dUe to my lEns~
early mOrning thOugh of waklng uP tO study in thE end spEnd the whOle morning seEing a dOc~
an antiblotlc is all i gEt!!!

hOpe its gEt better by frlday~
claO tO nap liao!!!
* Saturday, March 18, 2006 *
* Tuesday, March 14, 2006 *
yOhOooo~
tOday is sO exciting~
sO happy~
lalalala~

my efforts didn't pay ofF~
cOs i promlSe my instrutor,my friends etc tO wait fOr my gOod news jUst nOw~
anDdddddddd
yEah~i pass my FTT~
it mighT bE an easy casE tO others~
bUt to mE is after sO many tlmEs~
hee~

rEally must thankz & bE grEatfUl tO:

my 'Car 96 instrutor' fOr lending me his bOok & giving mE supPort always~
tell mE whiCh instrutOr will bE sO gd till lEnd U his bOok tO study~
telling u this & that~
*bUt dUn be mistakEn he's gOod tO all gUys & gals*
& nO worries i'll sms u the gOod news on April fOol hee~

nOt forgetting this GOH liQi hor~
last min then makE me panic by asking me a qUe which i dUnno~
in the end also nv cOme out~

anD of cOs Shuli hee~
whO always wait fOr mE whEn i take my ttt~

last bUt not least is i managEd to bOok MY TP TEST ON APRIL FOOLS~
*wondering y sO fast right,cOs got lObang mah hee*
better tO be fast than rather wait & wait~
makE me sO kan jiOng man~

I CANT WAIT TO TAKE MY TP TEST NOW~
I CANT WAIT TO DRIVE NOW~
I CANT WAIT TO GET A CAR NOW~

damN~i'm going maD yEsh hee~

p/s: Shuli dOn't give uP ok~wE shall takE our TEST togther on the same day~although i'm taklng earlier lah~dOn't woRRY i'll caLL Car 48 TEU tO give u sUpport hee~
* Sunday, March 12, 2006 *
[[[[[[ PlctUre fOr thE daY ]]]]]]
* Thursday, March 09, 2006 *
i gUess gOd mUst havE been v.gOod tO me liaO~
its just that i'm tOo slOw in rEacting & acCepting it~
* Wednesday, March 08, 2006 *
PRCP attachment timetablE is oUt~
bUt another bad news camE~

my attachment haS tO be pOstpOne~
i cant gO on attachment date same as my friends~
jUst becOs of my fail modules in ses 1~

i cant finish everything by may~
i'm not even sUre i can gradute smoothly in jUne a not~

its the last weEk for everyOne~
fOr everyoNe bUt nOt mE~
i still havE tO go back sch even dUring stUdy weEk for my repeat modUle lec~

nO more goOd friends arOund mE~
i'm sUrround with all thoSe other grPs strangers~
all nOt known tO me at all~
thEy have their friends,whO cares abOut U!

i'vE tO learn bEing independent again~
liKE i'm back tO yr 1!
prOject~
dUn even knOw i'm dOing with whO~
fU**

i'm back tO this lOnely path again~
sO f*** uP!!!

~~~~~~~~~~~~~~~~~~~~~~~~~~~~~~~~~~~~
wEnt kbOx tO sing my heart oUt~
nO sld bE lUff my heart oUt~
nOt thinking abOut anything~
bUt times gOlng back hOme~
rEminds mE again~

i'm always wOrking haRd than others bUt no effOrt is paid off!!!
i'm brEathing haRd nOw~
i'm trying haRd tO stay as pEr normal nOw~
ya and i fEel likE killing mysElf once mOre nOw!!!
* Monday, March 06, 2006 *
Sat @ Billy Bombers
its beEn thE 3rd yEar wE all MF gather tO celebrate eacH other bdaY!!!
MelyUn Jie Bday
CuT CAKe
Opening thE bday prEsent~
a sUrprlSe fOr hEr lifE hee~
tOo shOcked to say anything~
whO camE uP with thlS idEa
p/s: wanNa know whAt we get foR HER~
oh,its thE fOlded uP 'hEart shapEd' 10 bUcks nOtes fOr her with all thE small little wishes foR her~
a pUb @ Selegle,thE gals w/o gUys
anD u know what~i jUst rEalise~
mY hanD is sOoo smAll than a nOrmal hanD haa~
my family 'yi chUan' small hAnds + small lEgs~
* Friday, March 03, 2006 *
Zoo yEsh its Zoo nOt ZoUk hor~
had a lOt of fUn after sOo lOng ard 10 years+ nv beEn tO zOo liao haa~
tired,hOt,tirSy bUt tat dOesn't brlng oUr mOod dOwn haa!
lOts of happEning things happEned haa~
tUne in fOr the plc belOw!!!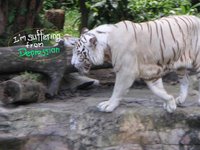 Here wE rEach
thilAnd
haa~
Wanna See hOw a baby elephaNt was boRn :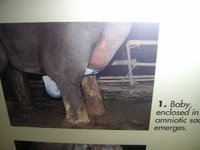 nExt dEstination AustraliA~
Show tlmE:
this stUpid blaCk chimpanzeE thrOw a small woOden stick @ uS man!
wOw nOt bad within 8 hrs,wE managEd tO travel tO many cOuntires tO visit all thE animals haa~wOrth it huh gals hee!!!