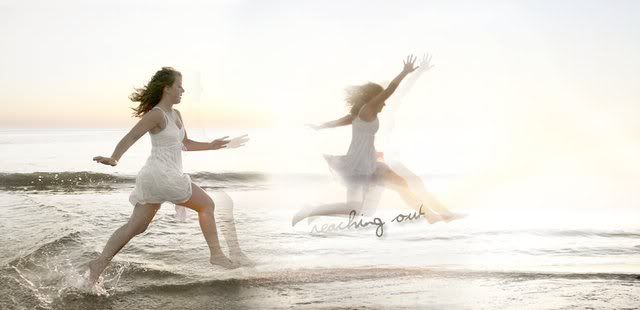 ♥ karEn ♥
she is that gal
the gal yOu hatE
the gal yOu lOve


♥ frens

*Alain
*Norln
*Justine
*aNnE
*hUlxlaN
*kEnnEth
*Chun Meng
*CuYan
*RyaN
*Weilie
*aDalEnE
*vErOnlca
*LawrEncE
*Spal2da
*JasmlnE
*swEet quOtEs


♥ Instagram

View Me on Instagram

Guests
tagboard

♥ archleV3
June 2005
July 2005
August 2005
September 2005
October 2005
November 2005
December 2005
January 2006
February 2006
March 2006
April 2006
May 2006
June 2006
July 2006
August 2006
September 2006
October 2006
November 2006
December 2006
January 2007
February 2007
March 2007
April 2007
May 2007
June 2007
July 2007
August 2007
September 2007
October 2007
November 2007
December 2007
January 2008
February 2008
March 2008
April 2008
May 2008
June 2008
July 2008
August 2008
September 2008
October 2008
November 2008
December 2008
January 2009
February 2009
March 2009
April 2009
May 2009
June 2009
July 2009
August 2009
September 2009
October 2009
November 2009
December 2009
January 2010
February 2010
March 2010
April 2010
May 2010
June 2010
July 2010
August 2010
September 2010
October 2010
November 2010
December 2010
January 2011
February 2011
March 2011
April 2011
May 2011
June 2011
July 2011
August 2011
September 2011
October 2011
November 2011
December 2011
January 2012
February 2012
March 2012
April 2012
May 2012
June 2012
July 2012
August 2012
September 2012
October 2012
November 2012
December 2012
January 2013
February 2013
March 2013
April 2013
May 2013
June 2013
July 2013
August 2013
September 2013
October 2013
November 2013
December 2013
January 2014
February 2014
March 2014
April 2014
May 2014
June 2014
August 2014
September 2014
December 2014
January 2015
February 2015
March 2015
May 2015
August 2015
September 2015
October 2015
November 2015
December 2015
January 2016
February 2016
March 2016
April 2016
May 2016
June 2016
August 2016
September 2016
December 2016
January 2017
February 2017
April 2017
July 2017
October 2017
November 2017
December 2017
credits.
* Thursday, August 30, 2007 *
ATTENTION ALL EX-FOURSKINNERS~
its settle allright~
BANGKOK
trlp ln
Dec
starting somewhere 22nd~
we gOtten celebrate Christmas in BKK wahaa~
of cos dear jasmlne gotten monitor~
and let us get the cheapest price to bkk~
sO peeps,its time tO save uP~
and by the way~
let either of us know whose interested allright!!!
SPREAD THE NEWS =P!!!
* Tuesday, August 28, 2007 *
bad weather~
bad hair day~
bad dressing~
bad attitude~
bad mood~
and
BAD AT WORK~
even my pc hangs on me~
today was
FUCKING BAD
~
every right things i did was to benefits everyone & to amend for the mistake u guys always did wrongly.i do it quietly cos i dun want to make things ugly for you all,so what if im a newbie and u guys are the 'oldies'.means 'oldies' will not do things wrongly.
and fuck,1 small mistake i make and i get all the reprimand.Even 1 fucking tick or circle also have to be corrected.Its not as thou u guys did a good job sometimes~
and i'm the one doing all the charging/charting etc for u all.i do help but sometimes i just dun see my help getting back.
in the OT,i respect every single of u all be in terms of age or 'oldies' etc~but if i dun get the respect back,then dun blame me for showing black face.
p/s: i dun mean all the staffs,just those ''minority''!
allright i need some chocolates to calm myself down~
next~
i really need a get-away be it from work or spore~
finally i get my Anunal Leave in Dec~
and it falls on
24-30th
~
tat's means i can celebrate CHRISTMAS ~
yohOooo~
so now,anyone out there,wanna plan a get-away with me~
be it going to taiwan or hk again or bkk,im fine with it~
as long as im getting out of SINGAPORE~
i'll be glad!!!
* Sunday, August 26, 2007 *
'Secret' was great~
guess only jay can though of this kind of story~


and i got my 1st bday present~
from Elaine & Chun Meng~
*mUack* thankz U~
well,guess everyone knows im eyeing for this watch damn lOng
ever since the launch of it~

p/s: sO KJ,plz think of another present tO get for me hee =p


oh gOsh,i guess im really a freak~
a freak in cOllecting glass bOttle~
tiny,small,bIg,fat,thin etc etc~
and guess what~
these bOttles present here~
are the medication bottles that were used uP by anaesthestis~
and i pick all of them uP after helping them tO clear~
freaky pEili~

lastly


* Wednesday, August 22, 2007 *
kind of late but anyway
HAPPY 23RD BIRTHDAY ANNE =)
bday gal with the SunflOwer =)
next
as Bernard mentlOn~
its the SINGLEHOOD PARTY~
sO lets mambO =p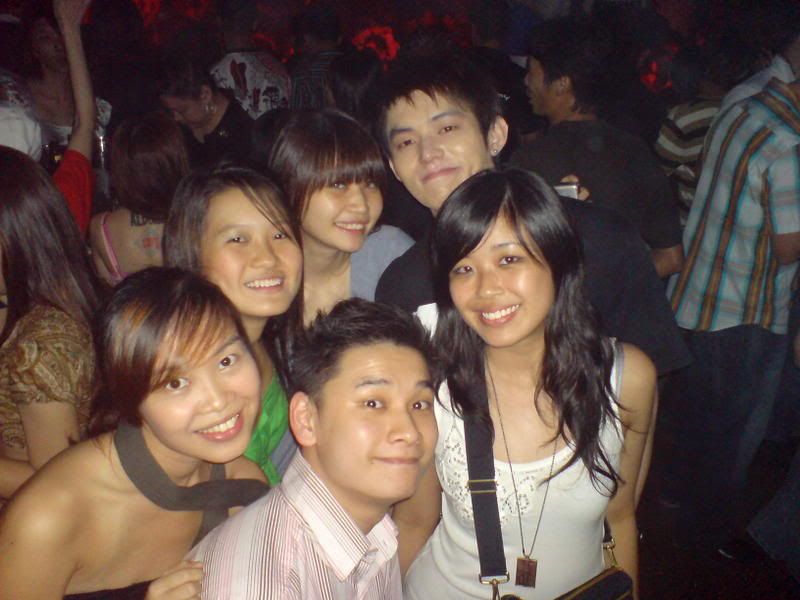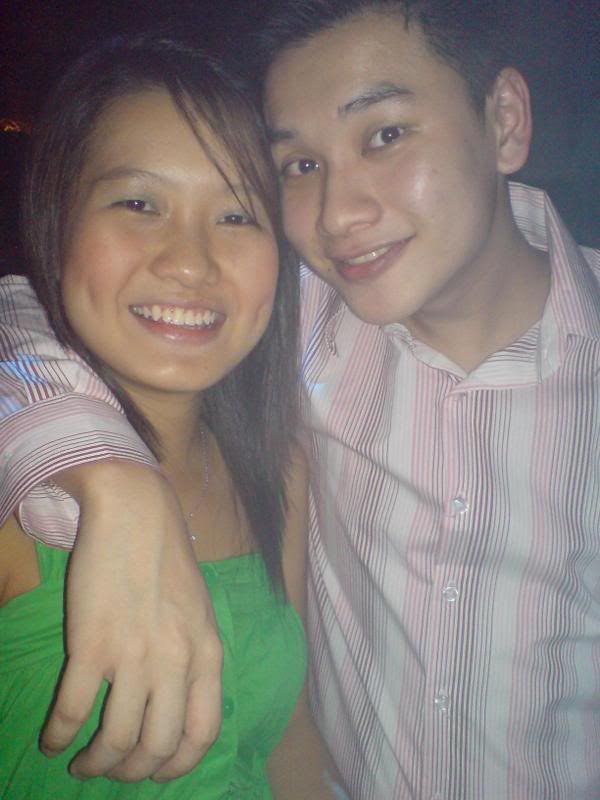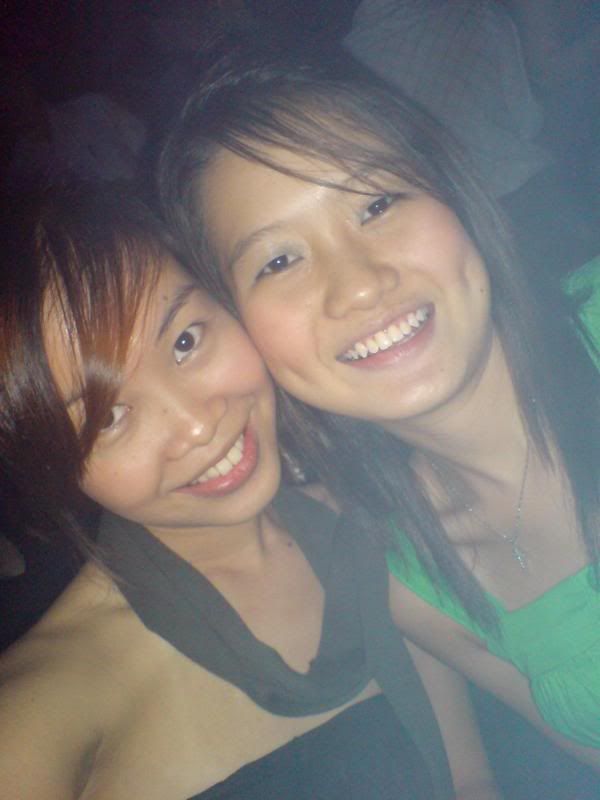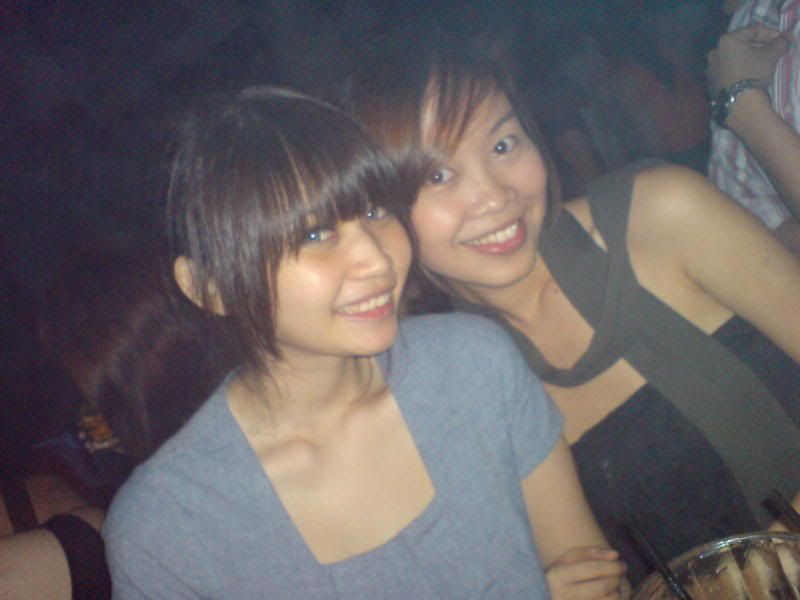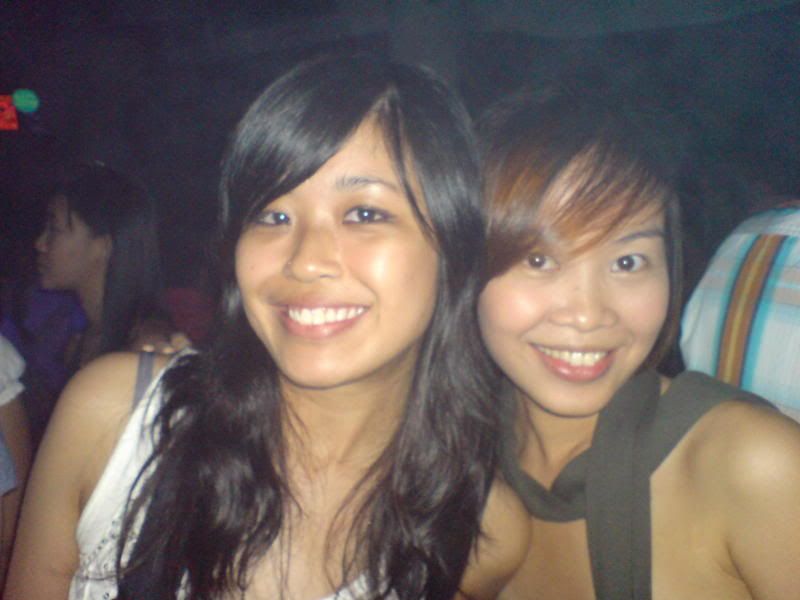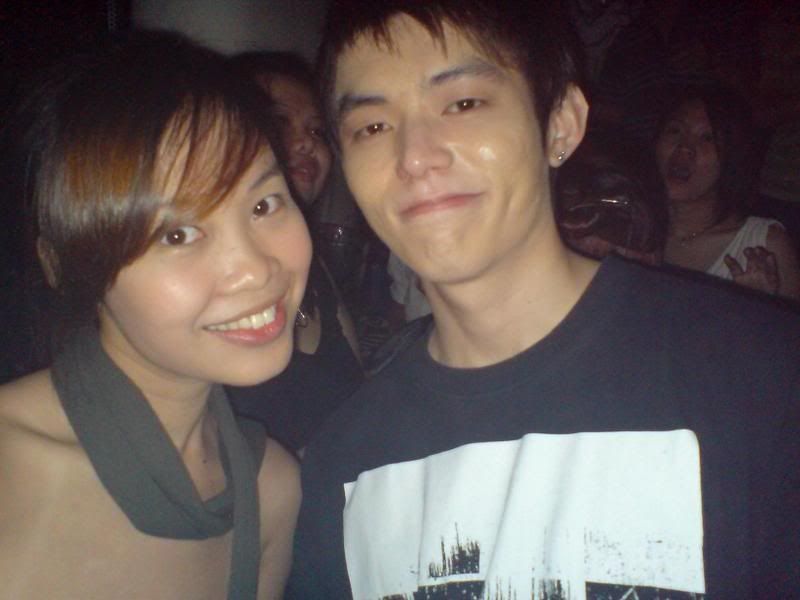 * Tuesday, August 21, 2007 *
im sorry~
if i've have hurt u in any ways~
* Sunday, August 19, 2007 *
dUrlan for sUpper~
nice,sweet & great~

majOng was tired~
cos i lost bleahz~

next is Simpson movie~
fUnny and short~
and rUsh hOur 3~
jackle chan most cmi movle~

savlngs plan was slgned =)
finally got my ext hard disk~
sO as to backup & reformat my laptop~

firewOrks was normal & plain~
was expecting sOme woOo but it was boOo~

wOrk was good~
i know im getting faster & better~
awaiting for 1 more week pay day haa~

next week shedule s***~
sO dun ask me out~
but i still can mambO my way thr hee~

im still tired~
my eyes my lens~
was thinking of golng for lasik hee~
throat was not good~
getting on my nerves~
pray i dun fall sick allright~

yup,i've been rUnnlng nowadays~
no idea why~
just wanna run & sweat myself out~
maybe i've been in the cold for toO long~
and today is f*** cOld~
i was freezing hell on the bUs~

oh ya,anyone wanna join me & elaine for the ~
Standard Chartered Marathon in dEc~
10km rUn~
still so far away~
hopefully i still have the mood tO run haa~

i didnt know i'll forget tO collect tat~
although it meant so much to me last time~
or perhaps it didn't meant so much now~

im scared,pretty scared~
cos........
* Thursday, August 16, 2007 *
HAPPY BIRTHDAY MY DEAREST SHULIN JIE

~
thls year~
u are mOst pro the lUckiest gal ln the wOrld~
havlng all of uS & not forgettlng ur dEar~
i guess im not gOlng tO be tat lucky as U =)
speclal day thls year~
enjOy it tO the fUllest allright =)
* Sunday, August 12, 2007 *
its kind of weird~
how some things fall in place so nicely on its own~
while sOme dont~

so i cling on to the one i tink i might lose~
listen to my heart again?
what makes me do that~
why does it makes me do that~
and
how does it makes me do that~

does my eyes mark the shape of the city or our heart?
which can be intoxicatingly liberating.

a lot of questions belng asked~
everyone is just curious~
but i kept it short and quiet~

im the kind of gal who appreciate every little things from the guy she's dating~
but then i've no wish to know what are u thinking about~
my heart ls too weak for such things~

and i guessed~
it doesn't matter anymore~
things happened for a reason.
tears eventually fade~
and one day~
everything will be exactly how it supposed to be~
moving on is a process ~
& u've to promise urself that u're really to ready let go.
I love you, from the day we are together~
I love you, whenever i see a big smile on ur face~
I love you, when i see you each time~
and
I love you, especially today.
U are exceptional not the exception!
p/s: thankz for enduring me for such a long winded entry!
chinese 7th mOnth is cOming~
to pray safe than nOthing~
everyone plz dun go boogie woogie out late hor~
u too,take good care!!!
* Friday, August 10, 2007 *
always thinK before you tok~
cos u might not know
that ur wOrds might hurt the other feelings~
its not as if the wOrld ls always wrOng and U are rlght~
its not as if she/he is always wrong and U are right~
and sometimes there is nO right or wroNg~
its just the fault between 2 parties~
nO matter how hard she/he try~
everythlng will have to be compromlse within each other~
the happlness will be there!
dUno how tO love~
dUno how to treasure~
dunno how to appreciate~
ls the biggest weakness of all!!!
search ur soul of what of what ls belng said and think about lt!!!
cOme tO think about it~
my life is making a fool of me~
but well,tats good~
cOs all hatred are gOne~
and u can look forward more =)
i recevied the blggest present frOm SINGAPORE ytd~
MY PC CRASH~
i send tO the 'whatever A&E'
and its restlng in the ICU unit~
hopefUlly it recover =)
allright gtg~
meanwhile,please take care!!!
* Thursday, August 09, 2007 *
1 mlssy & 2 radiographers~
3 different hOspltals~
3 different settlngs~
chatted for ard 4hrs ln chOmp~
gOsslps,stOrles etc etc....

between~

HAPPY 42th NATIONAL DAY!!!
=)
* Sunday, August 05, 2007 *

if i say i wasn't hurt anymore~
im lying~
if i say i wasn't sad anymore~
im lying~
if i say i wasn't crying anymore~
im lying~

but its true that i wasn't tearing anymore since that day~
cos i see no point making my eyes suffer for me~
somewhere,someplace~
something is still lying motionly in a corner of my room~

i look so prefectly fine to you guys~
i look so strong and brave to you guys~
but inner scar are not meant to be seen~
im sorry if you guys think im faking a smile!

im so much appreciated that you guys really accompany me
through-out the whole week~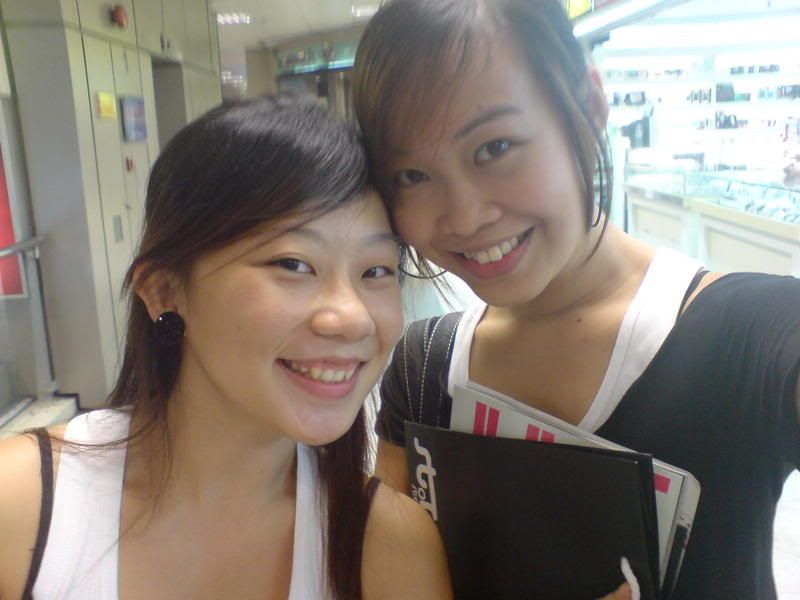 cOuzies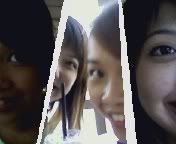 bEstles since sEc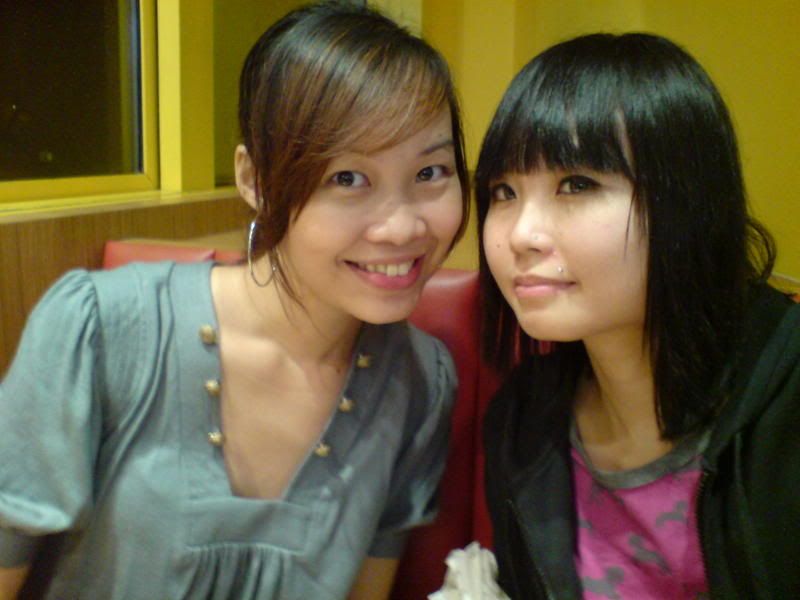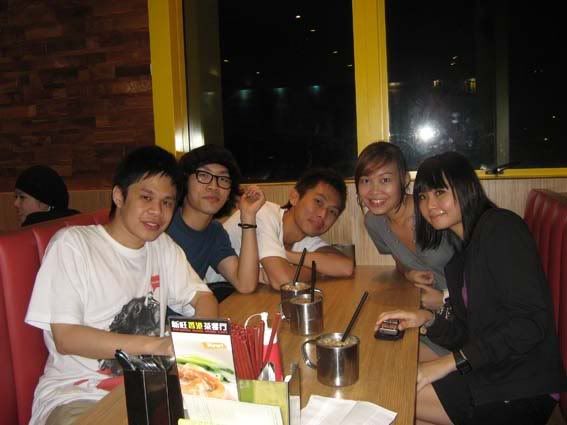 fOurskln bEstles
p/s : more pic uP later!!!

my wOrk ls fine~
scolding is more or less still there~
cos im still only 1 mth old~
u feel so glad that some anaesthetist rember u~
they are willing to teach u & joke with u too~
and they'll ask 'yong,today not wearing ur specs ar'
its just the feeling of satisfaction~
nt forgetting my colleges~
asking 'yong how's work,how u find AU?' =)
but feeling bad cos most of them knows my name liao~
and im still cracking my head hard trying to rember their name~
u know lah,international names are hard to rember =p
nurses day is fUn~
but 3 days of muffins,cakes & simply more cakes~
makes me feel like nausea~


oh ya i just bUrn a big hOle~
but its sO nice & i simply cant resist it~
and i sld treat myself tO something nice ever since so long~
gals,take a look at this online wardrobe~
u might simply fall in lUv with it too =)


Kyruii





oh im migrating to HK soon~
haa,cOs Donnie Yen & Lousi Koo simply makes me drool~
=p
* Friday, August 03, 2007 *
* Wednesday, August 01, 2007 *
Have you hugged your nurse today? If you have ever had a nurse show you compassion, explain away the fear, take a little more time, or "do it quickly", if thats what you needed, today is the day to say Thanks.
SO,

To the nurse who calmed my nerves with Valium before my Heart Catheterization, Thank You.

To the nurse who tried one more time to insert the IV in my foot when all the other veins were blown, Thank you

To the nurse who kept me informed of the smallest detail when my husband was dying, Thank You

To the nurse who made my child laugh when administering a shot, Thank you

To the nurse who laughed with me, not at me during the Stress Test, Thank You

And to the Nurses all over the wOrld,HAPPY NURSE'S DAY