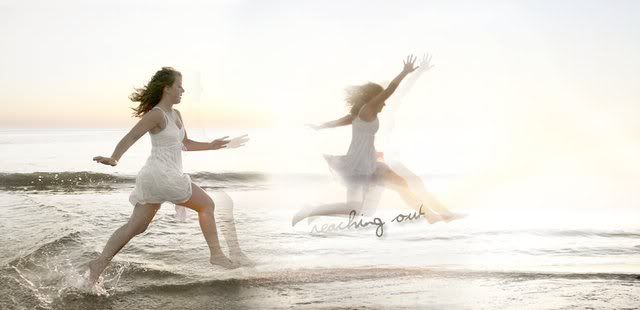 ♥ karEn ♥
she is that gal
the gal yOu hatE
the gal yOu lOve


♥ frens

*Alain
*Norln
*Justine
*aNnE
*hUlxlaN
*kEnnEth
*Chun Meng
*CuYan
*RyaN
*Weilie
*aDalEnE
*vErOnlca
*LawrEncE
*Spal2da
*JasmlnE
*swEet quOtEs


♥ Instagram

View Me on Instagram

Guests
tagboard

♥ archleV3
June 2005
July 2005
August 2005
September 2005
October 2005
November 2005
December 2005
January 2006
February 2006
March 2006
April 2006
May 2006
June 2006
July 2006
August 2006
September 2006
October 2006
November 2006
December 2006
January 2007
February 2007
March 2007
April 2007
May 2007
June 2007
July 2007
August 2007
September 2007
October 2007
November 2007
December 2007
January 2008
February 2008
March 2008
April 2008
May 2008
June 2008
July 2008
August 2008
September 2008
October 2008
November 2008
December 2008
January 2009
February 2009
March 2009
April 2009
May 2009
June 2009
July 2009
August 2009
September 2009
October 2009
November 2009
December 2009
January 2010
February 2010
March 2010
April 2010
May 2010
June 2010
July 2010
August 2010
September 2010
October 2010
November 2010
December 2010
January 2011
February 2011
March 2011
April 2011
May 2011
June 2011
July 2011
August 2011
September 2011
October 2011
November 2011
December 2011
January 2012
February 2012
March 2012
April 2012
May 2012
June 2012
July 2012
August 2012
September 2012
October 2012
November 2012
December 2012
January 2013
February 2013
March 2013
April 2013
May 2013
June 2013
July 2013
August 2013
September 2013
October 2013
November 2013
December 2013
January 2014
February 2014
March 2014
April 2014
May 2014
June 2014
August 2014
September 2014
December 2014
January 2015
February 2015
March 2015
May 2015
August 2015
September 2015
October 2015
November 2015
December 2015
January 2016
February 2016
March 2016
April 2016
May 2016
June 2016
August 2016
September 2016
December 2016
January 2017
February 2017
April 2017
July 2017
October 2017
November 2017
December 2017
credits.
* Sunday, October 28, 2007 *

this 3 gals here is the best buddies dUring sEc sch days~
and now,the middle one will be ROM in nOv~
while the one on the left will be ROM next Jan'08~
lastly,the right one is still living her happily single lifestyle~
working hard,earning more cash to travell the world =p
*and Sherine,we'll have each other to acc liao*
hereby,i send my advance warmest blessing tO both of u,
Kaijing & Liyan

hoo,i must be the last one tO know where dempsy is~
haa,finally make my way uP ytd~
a super nice place just for chilling out in pUbs & not clUb~
was at this pUb call 'House'
*thumbs Up*
ever seen a 1 meter lOng sausage~
last but not least,i got my
BABY BLUE CROCS
~
all thankz tO CM who got it from ttsh for me,with 20% =)
* Monday, October 22, 2007 *
* Saturday, October 20, 2007 *
1stly *a real BIG bday hUg for my 3 buddies*
*Elaine* * Jason** KennEth*
same old things i gotten say,sO u guys know it thr my heart can liao =p

next :

im not gotten waste my today precious wkend off~
as i gotten be on noon shift for the nx 2 wkend~

sO went on a retail therapy with Mike~
suppose tO acc him but in the end,i spend too~
my aim is just tO get tat vintage bag~
but sad,its sOld~
and i just have to cheer myself uP by getting a cheapO bag~

yesh we cOmb the whOle town area~
from far east to wisma to taka to heeren to cine~
to PS to Cathay and lastly back to cine/heeren~
we just walk rOund and rOund & zZzZ

but sometimes not too bad to shOp with a guy cos haa~
they'll help u to carry things~
as much as we'll both tired~
we still decided tO catch a show~
but the show 'Brothers' was so-so only~

omg and LOUSI KOO next mOvie will be uP soon~
anway wanna bOok me for his shOw =p haaa~


next 2 wks shedule s***~
cos it obstruce me from attending my chlO bu's 21st~
but no worries gal,no matter what,i'll still flydown =)

glad tO hear my dad is allright,yup for those who know ya~
no op needed,just some physiotherapy =)

last but not least,watch STARSEARCH TMR~
and support my friend Yeo Weilie,he's cute~
*although i know no calling is needed*

sleep tight everyone gd nitz!!!
* Thursday, October 18, 2007 *
indeed chOcolates dO make one's/me happy~
but sushi also dO makes me lalalaaa =)
craving for sushi especially salmOn sO decided tO treat myself tO a little snack~
anyway its healthy snack~
salmOn salmOn salmOn
=)
read from a magazine~
some simple healthy tips to
LOSS WEIGHT
~
1) Studies found out women who get less than 5hrs of slp are 60% more likely to be overweight than those who enjoy the recommended 8hrs.Scientists have also found that being tired increase ur appetite making u crave for food u dun need.So give urself a boost,slp at least 8hrs every nitz~
2) People who consumed 2 eggs a day for breakfast lost 65% more weight & 83% more in-inches ard their waist compared to those who had a sandwich with the same amt of calories.Because protein in the eggs promotes satiety so u end up eating less later in the day =)
=) =) =)
omg i luv this sOng =)
* Saturday, October 13, 2007 *
H A P P Y B I R T H D A Y
bored while waiting fOr train~
gUess those pretty gal's lEg
...
...
Jump ....off the bridge
lanbOgini~
* Thursday, October 11, 2007 *
this whole week is a massive tireness for me~
and eve of hari raya~
im working dOuble shift again~

another way of earning $~
cos of the tons of things, bills etc to pay off~
and daddy is adding another big load on me~
im gotten scream soon~
sign, tat's the working life!!!

sign again~
body mechanism isn't gd~
since work start~
appetite has decrease alottt~
just dun feel like eating anything~

signnnnnnnnn~
emo emo emo~
im sad~
3 yrs of my student name tag,i didn't lost it~
and now 3 mth of my staff name tag,I LOST IT~
i hate myself now!!!!

halz =(


p/s: RYAN on MEN'S HEALTH, grab ur copy now~
see,im so gd lah hor,ryan haa~
p/s: was so into ''channel 5'' songs recently perhaps becos of .....
* Saturday, October 06, 2007 *
* Friday, October 05, 2007 *
did i
am i
or
have i
fallen fOr u
................
i've nO answer~
sometimes i just dun believe in the word 'trust' & 'promlse'
its such a heavy load yet.....
times will tell!