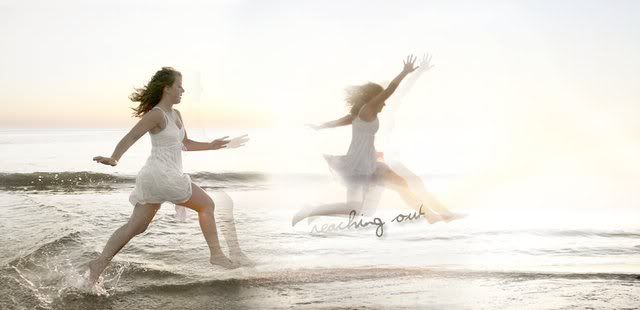 ♥ karEn ♥
she is that gal
the gal yOu hatE
the gal yOu lOve


♥ frens

*Alain
*Norln
*Justine
*aNnE
*hUlxlaN
*kEnnEth
*Chun Meng
*CuYan
*RyaN
*Weilie
*aDalEnE
*vErOnlca
*LawrEncE
*Spal2da
*JasmlnE
*swEet quOtEs


♥ Instagram

View Me on Instagram

Guests
tagboard

♥ archleV3
June 2005
July 2005
August 2005
September 2005
October 2005
November 2005
December 2005
January 2006
February 2006
March 2006
April 2006
May 2006
June 2006
July 2006
August 2006
September 2006
October 2006
November 2006
December 2006
January 2007
February 2007
March 2007
April 2007
May 2007
June 2007
July 2007
August 2007
September 2007
October 2007
November 2007
December 2007
January 2008
February 2008
March 2008
April 2008
May 2008
June 2008
July 2008
August 2008
September 2008
October 2008
November 2008
December 2008
January 2009
February 2009
March 2009
April 2009
May 2009
June 2009
July 2009
August 2009
September 2009
October 2009
November 2009
December 2009
January 2010
February 2010
March 2010
April 2010
May 2010
June 2010
July 2010
August 2010
September 2010
October 2010
November 2010
December 2010
January 2011
February 2011
March 2011
April 2011
May 2011
June 2011
July 2011
August 2011
September 2011
October 2011
November 2011
December 2011
January 2012
February 2012
March 2012
April 2012
May 2012
June 2012
July 2012
August 2012
September 2012
October 2012
November 2012
December 2012
January 2013
February 2013
March 2013
April 2013
May 2013
June 2013
July 2013
August 2013
September 2013
October 2013
November 2013
December 2013
January 2014
February 2014
March 2014
April 2014
May 2014
June 2014
August 2014
September 2014
December 2014
January 2015
February 2015
March 2015
May 2015
August 2015
September 2015
October 2015
November 2015
December 2015
January 2016
February 2016
March 2016
April 2016
May 2016
June 2016
August 2016
September 2016
December 2016
January 2017
February 2017
April 2017
July 2017
October 2017
November 2017
December 2017
credits.
* Wednesday, November 25, 2009 *
-- Part 2 --

Dear Mr Chua

On the 104th day, our crab dinner,you know i hate to use hand~
crab by crab,you peel/pluck the meat for me!

On the 105th day, tagging along to ECP for your bowling competition~
no worries,im not bored,just want to see you in action =p

On the 112nd day, this is the first time we club after being together~
nice feeling,its happy always meeting your friends =)

On the 116th day, yipeee,we are gOing on board the cruise~
our 2nd trip together, *tears* because i really love the surprise *hugs*

On the 117th day, i love snorkling with you in the deep blue sea,holdings our hands~
sorry,i got you sick after the snorkling!

On the 123rd day, staying over your house~
i learn the basic of playing plano *i guess ive forgotten now opss*

On the 129th day, just a simple text from you~
to heard my fav song on the radio makes my night sweeter =)

On the 138th day when you finally agree to dinner @ my house~
and my parents like you a lot =)

On the 139th day, heart pounding badly becos~
im going to meet the rest of your families for dinner~

On the 147th day,both of our hands were sweaty~
its ur first time & the first guy i bring for my grandma's bday =p

On the 153rd day, i know you knew about the surprise~
but still hope you like the little surprise at your workplace *hugs*
and no more Humble House i know...its cost you a bomb!

On the 158th day, finally its the day where we can slack at your house~
pizza delivery,bowling nearby,afternoon naps,piano playing!

On the 161th day when i was feeling sad & down~
thanks for the little note *smile*

On the 169th day, i feel bad for making you drive one big round~
you feel sorry for making me tear *we are quits ok*

On the 172nd day,its our first Halloween BBQ with ur peeps~
its fUn,i love it *plan for next year halloween again ok*

On the 181th day, become our routine on sunday~
always bOwl after your gOlf lesson~

On the 182nd day, in a blink~
its our 6mth-sary,thank you for everything *hugs*

On the 188th day, i will miss you a lot during the trlp~

On the 189th day, its only the 2nd day~
im starting tO mlss you!

On the 194th day, im all smiles although tired~
because i know i can see you sOon =)

On the 195th day, its 2am in the mOrning~
still thanks for fetching me from the airport =)
lOve being with you the whole day *hugs*

On the 200th day, nO expensive present is needed~
because being with YOU is the biggest present i ever had!!!
My Reality is always lovely, because reality is you.

We shall have another 200th,2000th,20000th,2000000th and many more happy days tOgether =)
love ya Mr Chua *muacks*

xoxo
Ms Yong =)
* Sunday, November 22, 2009 *
im back from taiwan~
freaking cOld in taiwan....
its like 16 degrees lah....
but then~
Singapore is still the best =)
* Monday, November 16, 2009 *
* Saturday, November 14, 2009 *
finally another get-away from Singapore~
its a mixed feelings~
perhaps when im back~
i will have a better mind of knowing what i really want!

bye Singapore!!!
Ahlo Taiwan~~~

p/s: i'll miss you mr chua!
*hugs*
* Wednesday, November 11, 2009 *
nurses or doctors always tell patient must take medications reguarly~
as it heals your sickness to become better~
but when a nurse become a patient itself~
its another way rOund~
conclusion~
i am a difficult patient tO be~